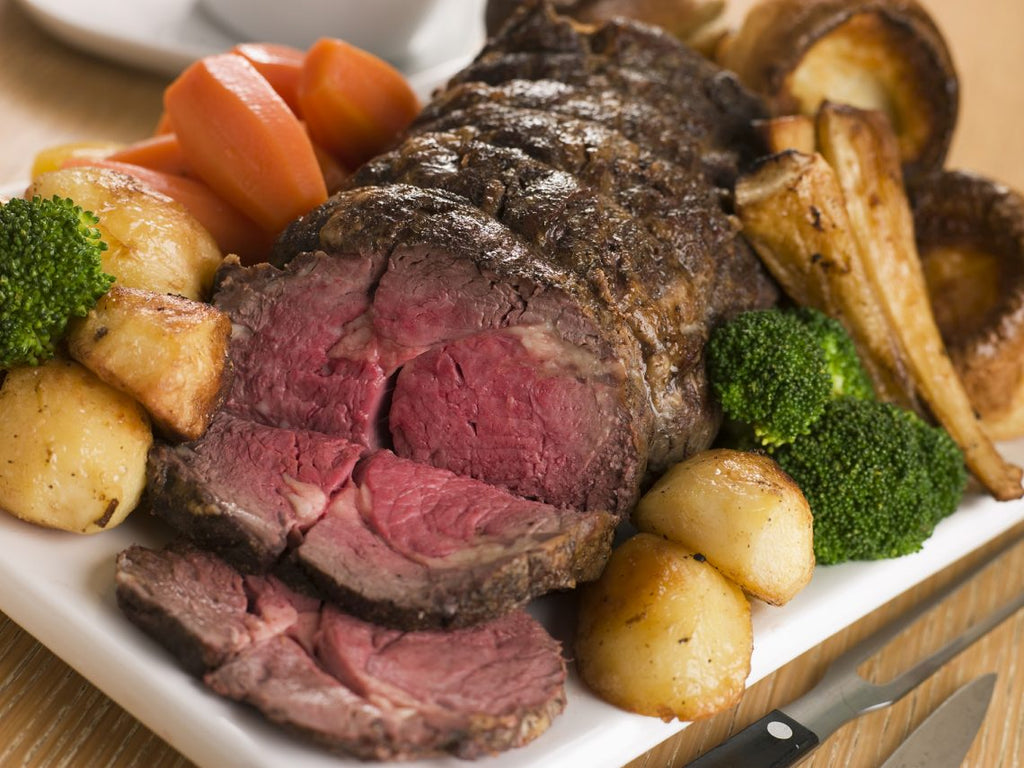 Stuck for ideas for the perfect Mother's day gift? The team here at AIRMSEN know how important is it to show your appreciation for the superwoman in your life, so why not let her sit back and put her feet up while take over the Sunday Roast duties! With this ultimate roast beef recipe you can treat your mum to the best meal she's ever eaten…
What you'll need:
A joint of Topside or Silverside Beef
Seasoning to taste
Olive Oil
Maris Piper potatoes
Thyme
Carrots and parsnips
Butter
Sugar
1 Pint Stock
Plain Flour
For mouth-watering and succulent Roast Beef, you first need to rub it with olive oil, salt and pepper and sear for a few minutes on each side in a hot frying pan, adding colour and crisp. Place in the oven on its highest setting for 20 minutes and then on a lower setting (190°c) for a further 30-40 minutes. Once cooked to perfection, transfer it to a carving board and leave to rest in a warm place for a further half an hour. Save a couple of tablespoons of the fat for the gravy.
Tip: If you're worried about the bottom of the beef burning, sit it on two thick slices of potato to prevent it from touching the tray.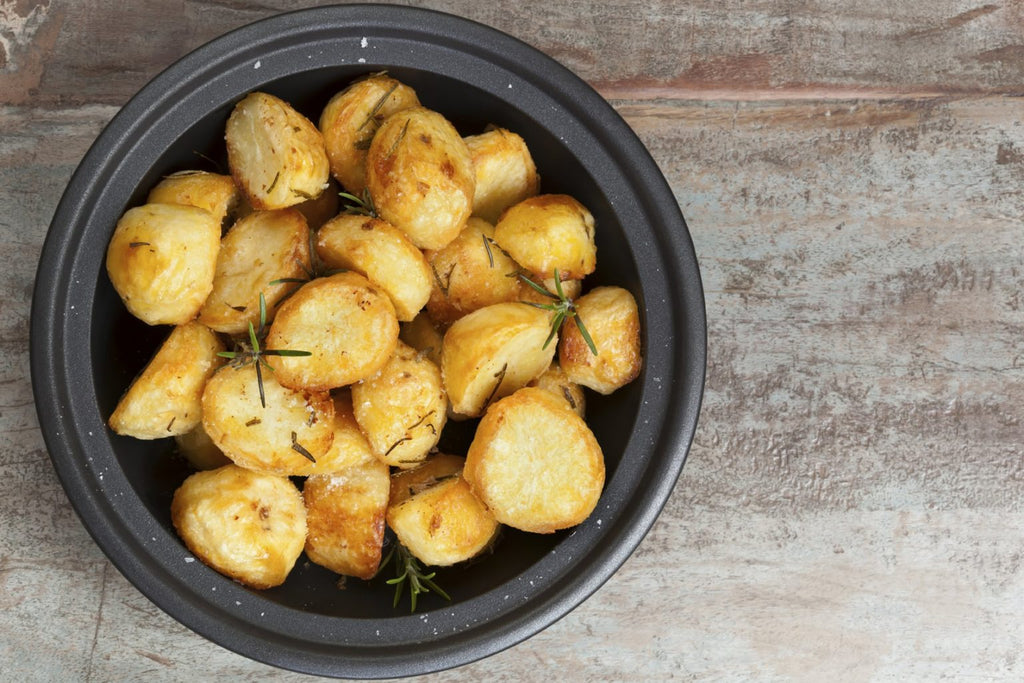 While your beef is cooking, parboil some freshly chopped Maris Piper potatoes until almost cooked (10 minutes). Drain the water and put the lid on the pan and give the potatoes a shake to make them a little fluffy. Use olive oil or duck fat to line a baking tray. Season with garlic, salt and thyme and coat the potatoes in the fat. Place in the oven for 45-50 minutes until you have crisp and golden roasties.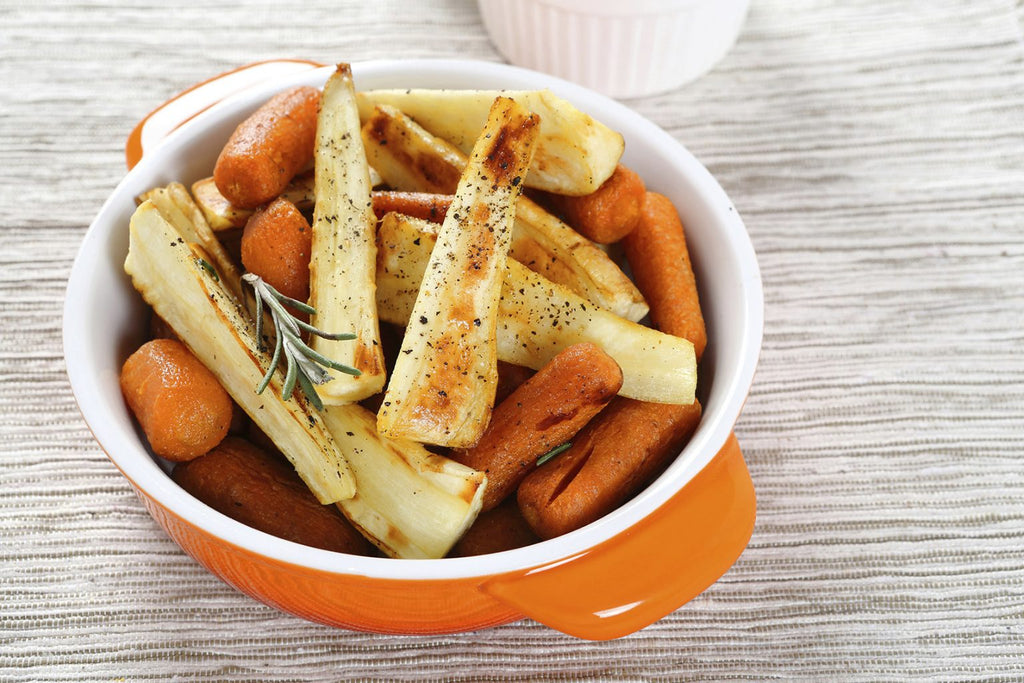 Next, roughly chop your carrots and parsnips and add to a baking tray. Season with olive oil, thyme and place in the oven for 30-40 minutes. This next step is optional, but makes truly scrumptious salted-caramel vegetables (thank me later). Melt 25g of butter and 25g of sugar in a pan, add a teaspoon of sea salt and pour over your vegetables. Return to the oven to crisp up.
For the Gravy:
With the meat juices you have saved, leave to stand in a glass jug so the fat rises to the top, making it easy to skim off. Use the roasting tin you cooked the beef in and pour in the meat juices and the flour before you gradually add the stock. Bring to the boil and allow to simmer for 10 minutes.
Our Yorkshire roots mean that we can't have a roast dinner without Yorkshire puddings! If you want to make your dinner an absolute showstopper, BBC Good Food have an simple recipe to make their Best Yorkshire Puddings.
Finally, sit down and enjoy, and don't be surprised if you have to make it again next Sunday!
Show off your amazing mother's day present, and share a picture on Instagram using our recipe hashtag #WrenFamilyFavourites!